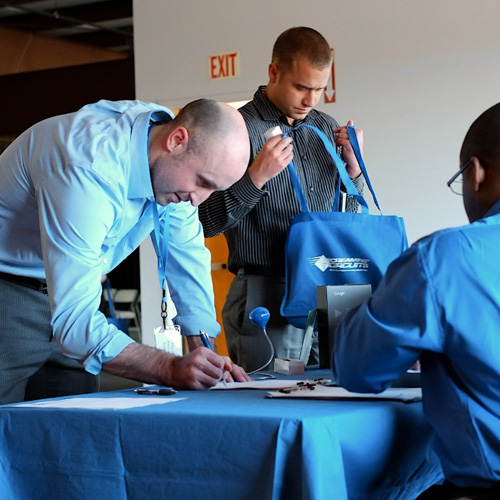 An open house celebration for the 10th Anniversary of Screaming Circuits was held on July 28th at their electronics assembly facility in Canby, Oregon. Refreshments for everyone were enjoyed along with events including facility tours, presentations, plus a pool and table tennis competition. There were also exciting prize drawings for a $2500 gift certificate to Screaming Circuits and a Google Nexus 7 tablet for those in attendance. Two electronics manufacturing related presentations also took place, the first on design tips – given by EAGLE, and the second by Arrow Electronics on M2M technology.
Information tables were set up to provide visiting customers with Q&A sessions on customer service, data files and EMS outsourcing for volume production, plus other topics of interest about printed circuit board assembly or MEC's box build services. For those in other locations, a live streaming feed was also carried on livestream.com of the whole afternoon as a Virtual Event for MEC's other PCB assembly facilities to log on via Google chat and interact with Open House attendees, which everyone enjoyed immensely.
Here are a few photos of the festivities.