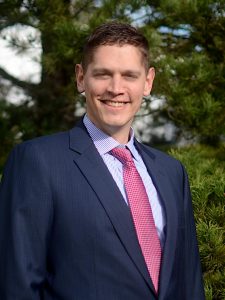 Milwaukee Electronics is pleased to announce the appointment of Jered Stoehr to the position of Chief Executive Officer (CEO) succeeding his father, P. Michael Stoehr, who will take on the role of Executive Chairman.
Incoming CEO Jered Stoehr, a 19-year veteran of the company, previously held the role of Vice President of Marketing and Sales. Rick McClain, President and Chief Operating Officer (COO), rounds out the three-member senior leadership team.
Amongst his accomplishments at Milwaukee Electronics, Jered Stoehr started up the Screaming Circuits prototype and on-demand manufacturing business unit – the first e-commerce enabled electronics manufacturing organization in the world, opened an international purchasing office (IPO) for the company in Singapore and established an engineering tech center division in Pune, India.
P. Michael Stoehr has helmed the company since purchasing it in 1985. During that time, the company has grown from a small shop with 22 employees in Milwaukee, Wisconsin, to a full-service multi-national electronics design and manufacturing service provider. Originally established in 1954, Mike's stewardship created one of the longest established manufacturing service providers in the country. As Executive Chairman, Mike will continue to contribute to organizational culture, entrepreneurial growth guidance and governance activities.
In his new role as CEO, Jered Stoehr will be focused on growth and revenue activities, building on the successes he has achieved as Vice President of Marketing and Sales. Additionally, Stoehr will prioritize efforts to improve the customer experience, quality of strategic partnerships, breadth of service/product offerings, and continue the entrepreneurial legacy of the business.
There will be no changes to the day to day operation of the business due to this appointment. The company is committed to maintaining its status as a privately held, family run business. Jered Stoehr, as CEO, will continue to drive a philosophy of constant innovation combined with the traditional customer-first values.
Please contact your Program manager, sales or customer service representative if you have any questions.