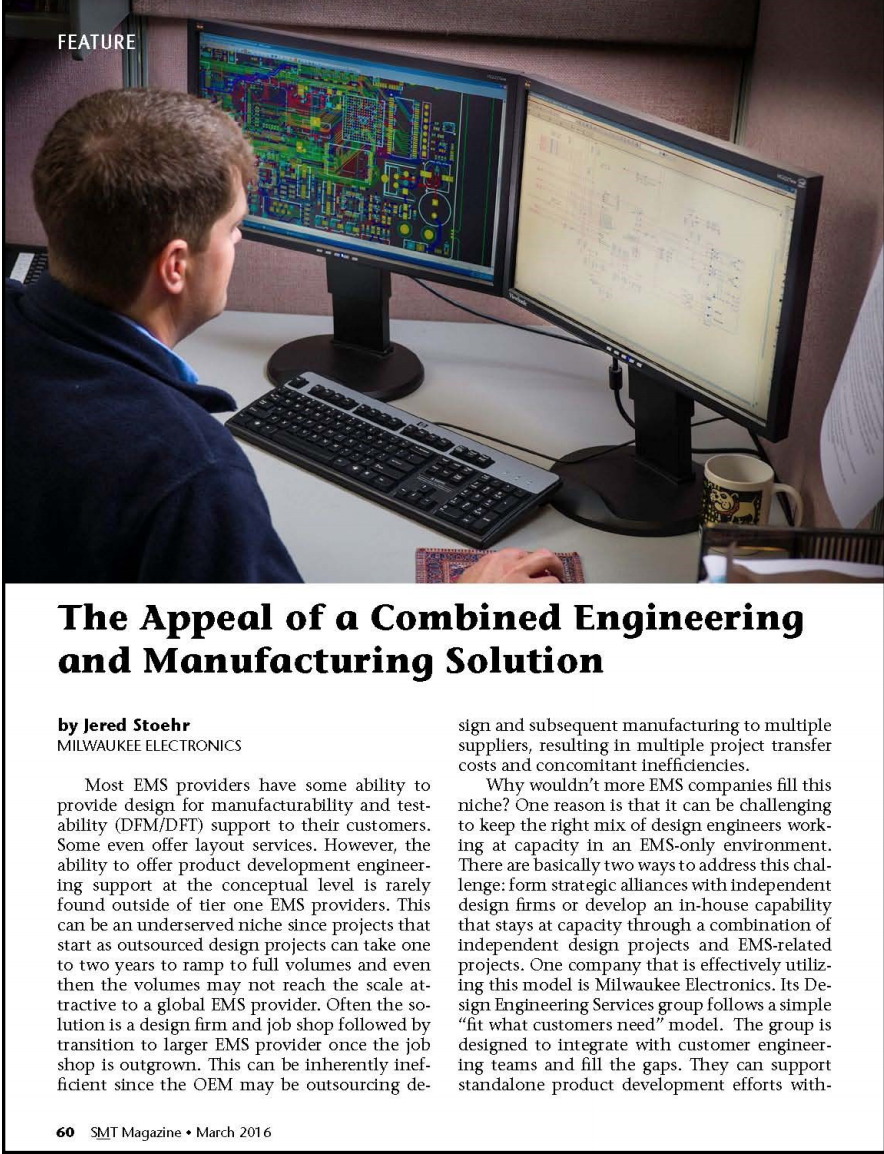 Milwaukee Electronics' combined engineering and manufacturing solutions were discussed in the March issue of SMT Magazine. The article looks at the benefits accrued when engineering and manufacturing services are combined, using actual case study examples. Some of these advantages include:
Close coordination between product development and manufacturing teams
A holistic Dfx approach
Better ability to align resources to fill gaps in the customer's engineering team
Ability to work with the same engineering team over the long-term.