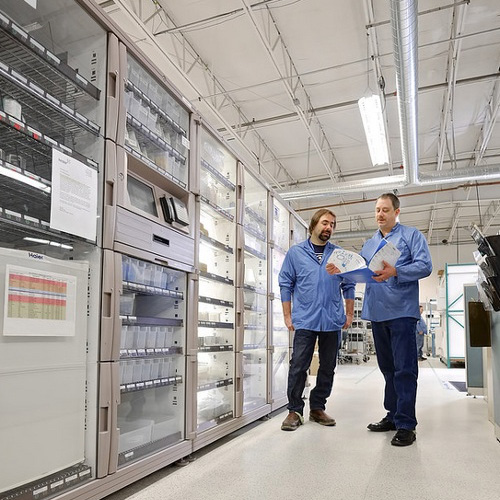 For electronics contract manufacturers like Milwaukee Electronics, helping our customers bring new products to market in a fast, efficient, and highly strategic way is what makes us stand out. Therefore, a review of the New Product Introduction (NPI) process within all three of our North American electronics assembly facilities was recently conducted by the Engineering team to look for improvements and assist with overall optimization.
The group was tasked to revise and standardize its NPI process, create solutions for ease in transfer of work between locations, enhance management of joint projects among facilities, and uncover better ways to capitalize on the new capabilities of our Epicore ERP system.
The team conducted the review by thoroughly analyzing the processes in all three PCB assembly locations, then identified best practices and defined a standardized process that incorporated the findings from each location.
The team found three areas in need of improvement for overall optimization:
Documentation validation and data entry should become centralized
Product creation in the Epicor ERP system should become more efficient
Required meetings and quality checks among the facilities should become standardized
Solutions
The use of Epicor ERP within all three electronics manufacturing facilities brings with it a high level of connectivity and data manipulation, the impact of cost changes and engineering changes are immediately captured and reflected throughout the system. However, the right types of data must be consistently collected for that level of flexibility to exist. A centralized team is now in charge of gathering and formatting data, helping to simplify this process.
The team also collaborated with internal company analysts in order to develop a robust labor estimating process which has the ability to factor in part usage, part classes, and operations. Along with this, new-project load and build times within Epicor were able to be reduced by further integrating component databases and historical data from past projects.
Utilizing value stream mapping techniques, the NPI meeting structures associated with preparation for each meeting, required support personnel and forms used within meetings, all became scrutinized and evaluated. The final meeting process reflected integration of best practices found at each facility. Purchasing, production and program management personnel at all three electronics manufacturing facilities were invited to comment once a draft process was developed.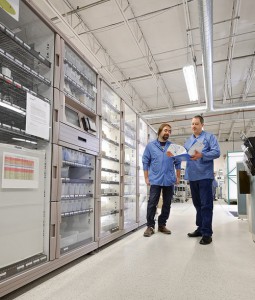 In the end, the standardized process was streamlined and now more fully incorporates best practices from all facilities, examples include:
Initial documentation verification results are now confirmed through the development of a pre-NPI customer approval form
New checklists for standardized inspection
Development of an NPI opening meeting form
Development of a more detailed first article submission form for the NPI first article process
Development of a standardized DFM/DFT recommendation form for customers, with a three-point ranking scale to help others understand the importance of the recommended changes
Quality checks in secondary processing have been added, requiring an individual quality representative to perform checks at each operation along with a final inspection
The team also implemented a set of cycle time goals for each support step:
All DFM/DFT recommendations complete within 48 hours of first article production shipment
All NPI documentation for project build complete in no more than eight days
A total NPI cycle time that is material lead-time plus five days
Customer Benefits
Milwaukee Electronics' customers now directly experience several key benefits related to the implementation of the new NPI process:
Transfer of work processes among facilities have become optimized
Overall increase in the number of standardized process checks for each project
A more efficient communication process related to documentation issues following first article production
A single point of contact NPI-expert at each facility now works directly with customers to quickly provide support