Milwaukee Electronics has now installed and is utilizing two new SMT lines. The equipment was installed at our Tecate, Mexico and Portland, Oregon electronic manufacturing facilities. This upgrade gives us the ability to offer customers a higher degree of precision, accuracy, and capacity for the SMT division of pcb assembly operations in both locations. The move reflects the next step in the long-term technology roadmap Milwaukee Electronics is developing. Panasonic has been chosen as the equipment supplier best suited to the needs the team identified.
A big thank-you is given to each member within the cross-functional team (comprised of representatives from all facilities) who helped to evaluate requirements, agree on the standardized equipment platforms, and organize the installations at the facilities. Nice work everyone.
"For our volume production requirements, standardizing our SMT pcb assembly equipment to a single platform across all facilities makes very good sense. It will contribute to increased flexibility in capacity planning, and facilitate a smoother transfer of work for customers who have chosen to have product manufactured in multiple facilities. Furthermore, it greatly simplifies maintenance training and many other repetitive machine-related procedures," said Rick McClain, Chief Operating Officer.
Panasonic's platform offers specific advantages to the configuration and operation of the SMT lines within each of the facilities, enhancing the flow of our circuit board assembly process;
Setup can be done easily and rapidly offline using feeder carts – (the next job in queue is pre-loaded and ready while the earlier job is still running)
Docking sets of feeders rather than having to individually load and unload feeders from the machine
Feeder capacity is doubled – (8 and 12 mm feeders have two lanes per feeder)
Changeover time is greatly reduced
Intelligent tape feeders – supporting automated material verification and traceability data collection
An automated support pin placement tool allows each SMT machine to automatically place the support pins used to hold the PCBA in position. This improvement will also help to reduce the potential issues related to missed part placements, thanks to the greater level of precision of machine coordinates
The installations also include the PanaCIM software suite. There are some key components included within the suite which upgrade our traceability-data accessibility and bring several other improvements to both our circuit board design and pcb assembly operations;
Improved monitoring of utilization data, supporting the increased levels of traceability requirements necessary for many medical and other mission critical products
Real-time line balancing
New product introduction (NPI) software toolset which will help to provide additional design for manufacturability (DFM) recommendations to supplement what is already provided after each NPI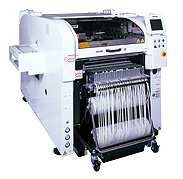 Within the Tecate facility, Panasonic NPM-W placement machines (optimized for medium mix, high volume production) were selected for the installation. A new Yestech automated optical inspection (AOI) system, new Checksum 12KN test platform and a new automated conformal coating line are all also on order.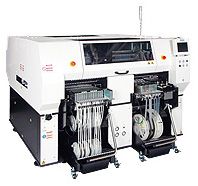 At the Portland facility, Panasonic AM100 placement machines (optimized for high mix, medium-to-low volume) were chosen. Greater facilitation of line balancing was the primary reason for setting up the two machines identically. This same configuration will be installed in our Milwaukee, Wisconsin facility at a future time, looking at the longer term.
The machines can accommodate a range of component body sizes, from a small 0105 to as large as 1-inch high. Currently our customers don't require the placement of parts smaller than 0201, however we feel that standardizing our PCB assembly operations on equipment that is capable of supporting the continuing trend toward smaller parts is an important goal. A variety of component packaging configurations are also accommodated by the equipment including enhanced feeder sizes, trays and tubes. Furthermore, there is a 3D scanner for leadless parts to automatically test for coplanarity, BGA ball suitability and it also identifies visible defects on component bodies to alert the operators in such a case.
"Our customers made it clear that they wanted to see Milwaukee Electronics make investments in newer technology equipment while participating in our most recent customer satisfaction survey. Our most recent installations of upgraded equipment aligns well with our commitment to providing perfect product. The equipment platforms we've chosen bring with them the enhanced placement capabilities our customers need, plus integrates technology that reduces defect opportunities and changeover times. Milwaukee Electronics sees this investment as our next step in becoming a more agile, dynamic customer partner among the leading edge electronic manufacturing companies in today's world," Rick concluded.