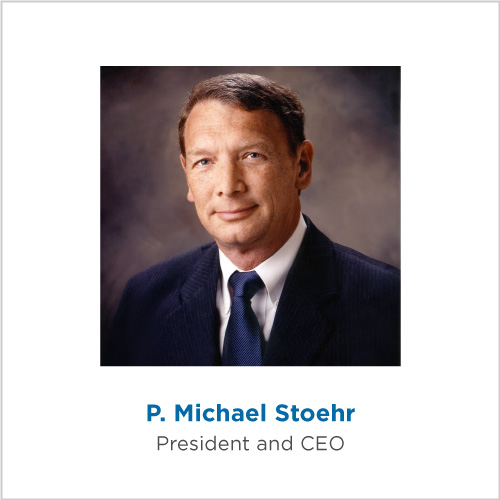 Here at the beginning of a new year, and the anniversary of our 60th year in business, we have chosen to adopt a new, yet familiar name: Milwaukee Electronics. This change symbolizes both a return to our roots and illustrates our goal to better capitalize on the synergies among our business units. While evolving from a Milwaukee-based contract engineering and manufacturing firm to a multinational EMS outsourcing business over the last 60 years has brought us many changes, our commitment to finding innovative ways to support customer needs and build perfect product still remains the same.
This month I'd like to focus on the results of our annual customer satisfaction survey. We use a third party to collect individual survey responses to help preserve anonymity, and it also helps to encourage more candid responses. After its completion, the results are averaged and returned to us in an aggregated form, rather than individually. Our performance was ranked over 3.5 out of 5 – where 1 equaled poor and 5 equaled exceptional, for the majority of responses. There was some variation in the ratings between each of our electronics manufacturing facilities; our Portland, OR facility scored the highest while our Tecate, Mexico facility scored the lowest. Two important things we learned from the feedback of our customers are: first, a clearer picture of the challenges they are facing, and second, where they would like to see us invest in improved electronics assembly and box build processes.
Based on the replies given, there are several trends we plan to address involving our future performance. First, each of our facilities should receive consistently high ratings from our customers both individually and collectively. A few factors we recognize as playing influential roles to the variance in our performance ratings for last year were the timing of our new ERP system implementation in each facility, and also the move of our Tecate, Mexico facility to a new campus. Currently, we are analyzing our performance metrics very closely to determine where improvement opportunities may still exist. As we move into a new year, our goal is to achieve consistently high ratings throughout the company.
We also learned that the biggest issue most customers identified as important was the need for speed. As their lead-times continue to shorten, our lead-times need to shorten as well. Milwaukee Electronics has made investments in both a new ERP system, which helps to increase the visibility of our materials and production statuses throughout the company, as well as an international purchasing office (IPO) in Singapore to increase our supply chain options. Each of these are important and necessary building blocks we have put in place with the intention of becoming a more nimble and responsive supplier. The ERP system has been fully implemented and the system is providing a range of added visibility and capabilities which are helping us to continually modify our internal processes. As a result, customers can expect to see improvements in our responsiveness over the coming year.
Another key issue customers identified was that products were becoming more complex. Milwaukee Electronics was originally founded as a company with substantial strength in both engineering and manufacturing. These strengths are still present at Milwaukee Electronics today, and we intend to continue investing in our engineering bench strength, and adding production equipment to remain aligned with the needs of our customers.
The simple fact that we listen to what our customers tell us is one of the main reasons we are celebrating 60 years of being in business. We value our customers, and know the importance of their feedback and evaluations. Exciting things are happening at Milwaukee Electronics, and we are looking forward to being able to demonstrate how our more unified business approach and system enhancements will allow for greater responsiveness and increasing support of more technically complex product. We also look forward to your assessments of our progress in the next annual survey.
P. Michael Stoehr
President & CEO