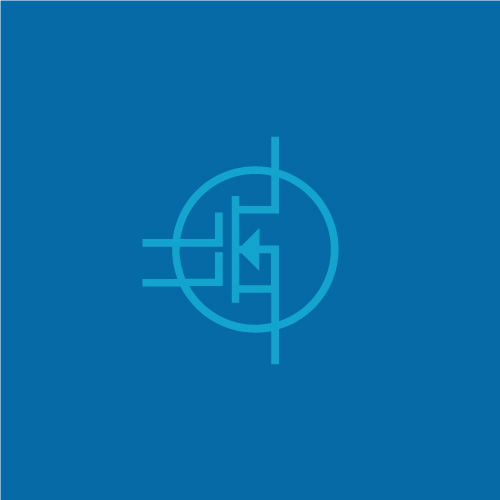 Normally, when encountered by cold winter weather, people tend to think about things like being inconvenienced while driving to work, or the difficulty of staying warm. For people who work in building or roadway construction however, the challenges created by freezing temperatures are much greater, and it can become very difficult for work crews to get the job done. Frozen ground is more difficult to excavate, and concrete requires certain temperatures in order to cure properly. Plus, tasks which are normally easy to accomplish, such as running electrical wiring, or working with hand tools suddenly become much more difficult when heavy gloves are a necessity. Fortunately, one of Milwaukee Electronics' customers creates solutions to alleviate some of the cold weather problems faced by those who work in the construction industry. When it recently became necessary for them to convert the controls on their equipment from mechanical to electronic, they contacted Milwaukee Electronics' Design Engineering Group to get the job done.
A hydronic temperature control and an air temperature control were the two products that required a redesign. The hydronic temperature control is used for excavating foundations and/or basements by heating the ground with a system that pumps water into 2-inch flexible hoses. The control unit includes a graphic display housed in a NEMA-4 industrial enclosure and supports extended temperature operation. The air temperature control is used to temporarily heat buildings which are under construction, before the normal heating system is installed – using a forced air furnace and conduit system.
According to Larry Holten, Engineering Manager for Milwaukee Electronics' Design Engineering Group, there are two significant reasons the team was selected for the redesign. First, because of the previously established relationships between team members and divisions within the customer – and secondly, Milwaukee Electronics had the ability to quickly produce a prototype which the customer needed for a feasibility study of the product.
"Using parts from other products we built for them early last year, we were able to promptly build the customer a quickturn demo unit. This prototype unit enabled them to show the new product to their sales team, so they could conduct a feasibility study for the market interest of the new version. We then did a full redesign," Holten said.
While designing the units, the team looked for ways to save the customer money over the long term. "We used a common printed circuit board assembly (PCB) and common software for both units. Since PCBAs can be built and stocked in a Kanban to support configure-to-order of the higher level assemblies, this adds some flexibility in the production process. However, the biggest cost savings is that it reduces the customers' overall number of stock keeping units (SKUs) in their spares inventory," he added.
The team also needed to overcome a few challenges during the design process, by utilizing their existing expertise. "High powered motors are used in conjunction with these units which means they must work in an electrically noisy environment. The design of a control that would prevent interruption when motor speeds were switched was necessary. Also, the customer uses a proprietary communications protocol so we needed to implement a new communications protocol as well. Our existing expertise was crucial in the development of the right solution; we have a long history of successfully designing controls for generators and other types of high power motor controls so we were able to tap into that experience." concluded Holten.
This winter in Russia, the air control units have been undergoing final performance testing. Milwaukee Electronics will begin the electronics assembly and full box build production of the hydronic control box units for the customer in June of this year. Along with handling the electronics manufacturing and production of the control units, the team will also be supporting repair depot requirements for the customer.