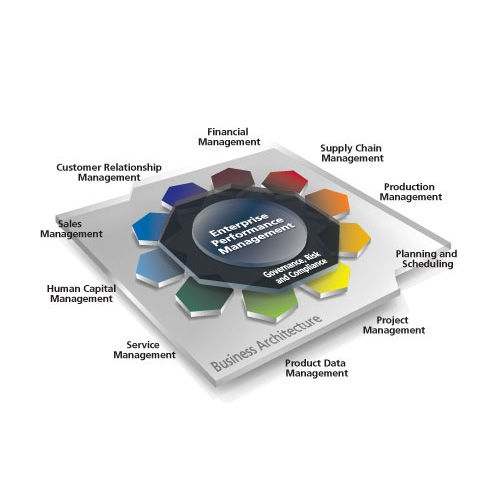 All three of MEC's electronics manufacturing locations have implemented the new Epicor Enterprise Resource Planning (ERP) operating system as of July 1st. "Switching over to a new management-level information system is always a complicated process. As we continue to learn from our previous experience making these types of upgrades, each subsequent implementation goes smoother as we incorporate the lessons previously learned. For example, when it was time to convert our EMS outsourcing facility in Tecate, Mexico, we knew that dedicating an extra two or three people to the process would be necessary in order to make the transition as stable as possible." said Rick McClain, COO, who led the new operating system implementation.
Customer service reps now have a system which is far more transparent and puts a greater amount of real-time information at their fingertips. "Our goal is to increase the scope of our electronics manufacturing services, and overall level of flexibility we provide to customers. Switching to a new operating system brings with it a vast increase in internal efficiency which will help us do both much more effectively. The types of 'big picture' information related to inventory, demand, and how each tie into factory efficiency are what this system will do best at helping us see clearly. It's about how to work smarter not only in terms of the data we view, but also in terms of how we will choose to use that data, in order to improve production within our EMS outsourcing locations." For example, the system measures efficiency within each piece of production equipment, based on the jobs being run and the manner of machine utilization. Using this data, the system helps to identify bottlenecks and makes visible any potential capacity issues before they are a problem, allowing the necessary time to plan new equipment additions.
The benefits will also extend outwards to customers. MEC's customer service personnel now have more visibility into the demand trends for each individual electronics contract manufacturing client they serve, along with the trends of all customers as a combined whole. They can make a more educated comparison of actual customer behavior vs. forecasted behavior, which then makes it easier for them to discuss various production options such as increased schedule flexibility, or minimized inventory. When an unforeseen surprise crops up in a project, customer service can now tell customers in minutes or hours what the schedule impact is and which appropriate support options are feasible, rather than that information taking substantially longer to communicate.  The new system also more fully automates data collection needed to support traceability and device history recordkeeping for mission-critical customers.
Projecting six-to-twelve months out towards the longer term, the added enhancement of an online customer portal will be installed to provide customers with a project status dashboard.